You will have a hard time finding a Realtor who works harder for her clients, has more passion for her job or who gets better results than Lois. Let Lois'
EXCELLENT 
SERVICE and EXCEPTIONAL RESULTS 
work to your benefit. Lois is an Award-Winning Vancouver Realtor recognized for her ability to successfully market homes, negotiate aggressively on behalf of her clients, and most importantly, offer outstanding service. 
As a Vancouver real estate expert, Lois has extensive knowledge of Vancouver's ever-changing and competitive market.  Contact Lois to get your real estate questions answered. Go for coffee with Lois to discuss your real estate goals!
---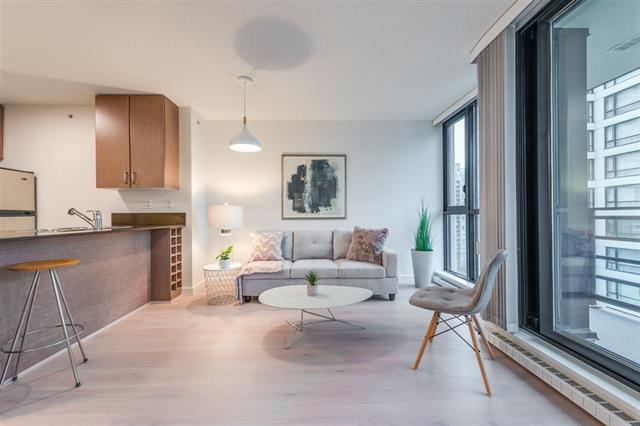 ---
---
---
Lois is absolutely fantastic. I have used Lois several times. First of all I used her to sell my condo in North Vancouver. She did a stunning fabulous job. She went out of her way to stage my property as if it were her own condo and did more than any average realtor would do. It was just like a showroom house. I was so impressed by it and so were so many others. Lois deserves this 5 star rating because it is the standard that rightfully matches her service and she goes way beyond what is required to sell your condo. She is also fantastic at negotiating and really makes sure that the you get the required amount that you can get for the property sale.
I also used Lois to buy another condo in North Vancouver and she got me an extremely good deal for a two bedroom and den with two bathrooms. Again her negotiation skills were fantastic.
I have yesterday just purchased a new home in downtown Toronto and even though I have a realtor here, I always trust Lois's final words on purchasing and making an offer. So I called upon Lois in Vancouver during my final hour of making the offer in Toronto and was held in a bidding war. I stuck to my guns and listened to Lois and my offer got accepted. Lois also examined my new purchase and was completely honest about the pros and cons of the new purchase. What I love about Lois, is her transparency and honesty. Thank you so much Lois. I am definitely going to use you again now to sell my condo in North Vancouver. You not only deserve five star, but deserve 5 Diamonds for your all of your hard work. 
Thanks for all your hard work as its greatly appreciated! 
                                                                                                                   Faheem Khan, Toronto
---